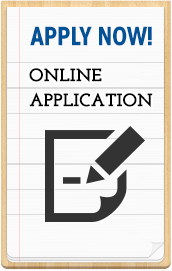 Next steps
How to get started to open an Eye Level Learning Center Franchise
Step #1: Application
Please complete the convenient, brief online application today!
Call our US Headquarters at (201-498-1212) or for a quicker response see your regional Franchise Recruitment).CONTACT US
On the application we will review educational credentials, certifications, professional career experience, US citizenship, permanent resident or immigration status and your financial strength.
Step #2: PRE-QUALIFICATIONS
Discussions will include the basics of the Eye Level program and philosophy, details about the Eye Level franchise and business model, your desired territory or territories, and your interest in education and children. At that time, initial interview will be conducted.
Step #3: Franchise Information Seminar
Presentation will include details about the Eye Level program and the Eye Level franchise. The qualifying process, training procedures, and timeline for becoming an Eye Level franchisee will also be covered during the seminar. A question and answer period will be held.
Step #4: Final Qualifications
A final review of the background check, credit check, financial documentation, and determination of protected territories you wish to develop.
Step #5: Final Interviews
Interview with VP of franchising to finalize your plans. We will answer any remaining questions you may have.
Interview with country manager to finalize your plans. We will answer any remaining questions you may have.
Step #6: Franchise Agreement
Sign your Franchise Agreement and register for the Eye Level Training Program!
Legal Disclaimer: This information does not constitute a franchise offering, which can only be made after your receipt of the FDD (Franchise Disclosure Document) which is filed with certain states. A copy of the FDD may be obtained by contacting Eye Level. An offering can only be made by prospectus. For more information, please complete the quick contact form in the window below.
Superior Training & Support
Eye Level prides itself on providing its franchisees with thorough training and comprehensive ongoing support, including:
Initial Start-Up Training Program
Follow-up Training Sessions reinforcing the principles of the Eye Level philosophy
Effective Marketing Strategies
Proprietary Student Database System
Eye Level Math & English Curriculum Materials
Student Assessment Practices & Parent consultation Training
Learning Center Operations Procedures
Business Plan Review
Hosting global events such as Eye Level Math Olympiad and Eye Level Children's Literature Award
On-going support includes:
Opening Day Support
Marketing Support

(Marketing Subsidies)

Promotional Tools and Materials
Continued Training on New Programs and Updates
Field Consultant Support
Quality Assurance Reviews and Consultations for Efficiency